Boston Composite Fencing: The Quality Experience
When you choose Boston Composite Fencing, you get a custom-made, elegant fence with great durability.
We've made it easy to design and build your dream fence with online tools and installation manuals. Our 3D configurator MyFencePlanner allows you to design a fence and see what your project will look like. Start building a new fence today.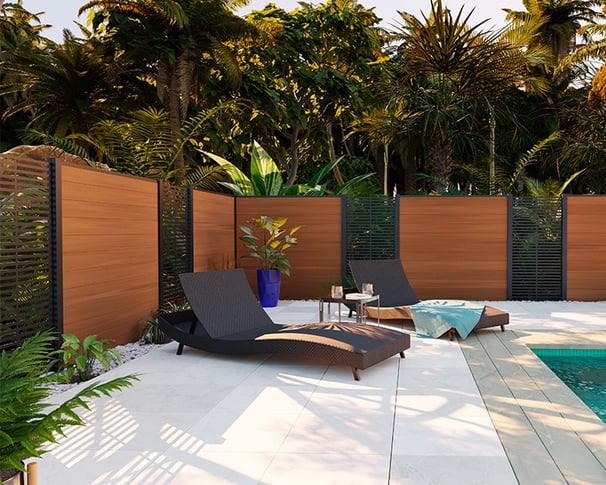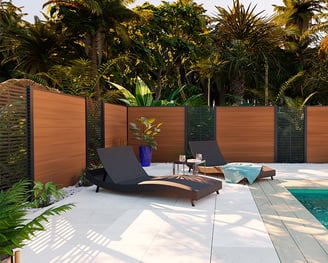 A modular and customizable product
The Boston composite fence system is designed as a modular system. It can be adapted to any environment and tailored to your personal aesthetic. Our fence board, connector and adapter rail systems make every fence unique.
You can create your own custom Boston composite fence segment that is perfect for your outdoor space.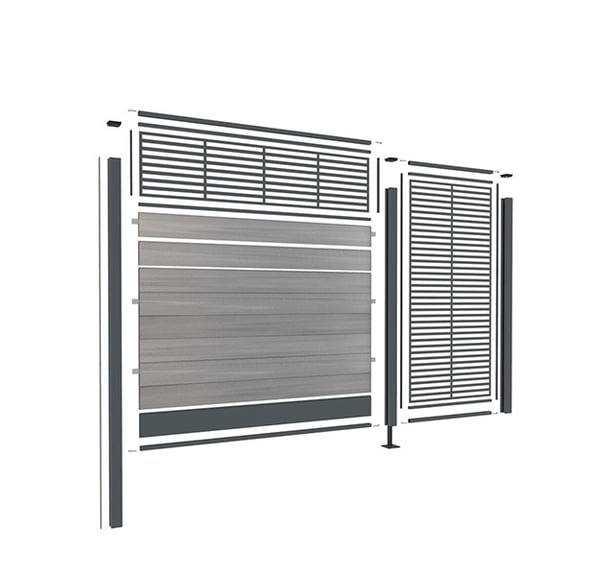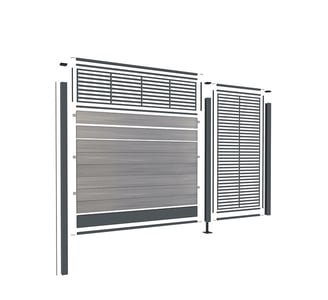 The magic of composite wood
Fiberdeck's specialty is composite wood. All our composite timbers are made from 95% recycled plastic and certified wood waste. With over 15 years of experience in composite wood technology, Fiberdeck is a specialist in co-extruded wood plastic composite (WPC) products for decking, fencing and panelling.
The superior quality of our co-extrusion range is fundamentally based on the excellence of the raw materials used, the superiority of our co-extrusion technology and the extraordinary reliability of our manufacturing processes. Co-extrusion allows composite wood to be coated with a thin layer of high-density polyethylene (HDPE). It is then brushed to bring it closer to the natural warmth of the wood.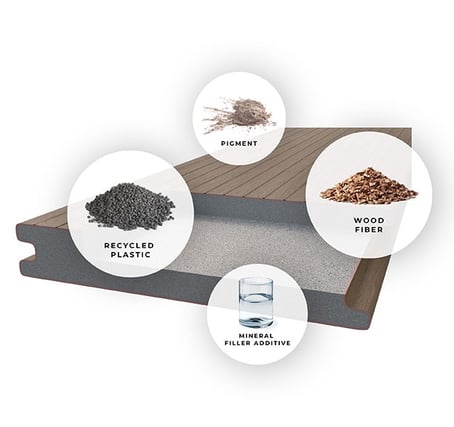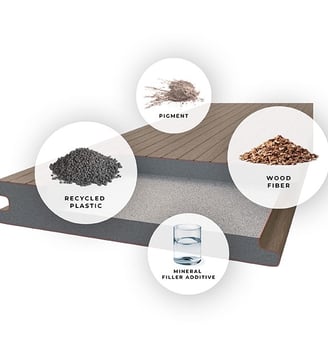 When choosing a Boston composite wood fence:
• You can choose to anchor the poles into the ground or mount them on pole stands.
• You can adjust the height of your fence by cutting the posts
• You can choose the length of your fence boards when cutting structural members and boards (composite wood boards or aluminum panels)
• You can choose the route of your fence: our posts allow you to install the fence in a straight line or at an angle (from 25 to 170°)
• You can personalize your fence by choosing the parts you want: composite wood slats, aluminum strips, a combination of both, gates, glass inserts, decorations or even HPL panels.
• You can choose the desired level of privacy: blackout or perforated fence. Our Boston fences are suitable for both boundary and decorative functions.